By: Sprinkler Master Salt Lake City 385-226-5764
Spring has sprung, and here at Sprinkler Master (Location), we can't wait to get to work on repairing lawn sprinkler systems. Here are three of our best tips for making sure your yard is beautiful this summer.
Aerate Your Lawn
Aeration is an important step to getting your lawn ready for the spring and summer months. Aerating your lawn allows water, oxygen, and important nutrients to soak down into the roots. This will allow your yard to be greener and healthier this year.
Local Aeration Companies:
Lawn Care Aeration and Power Rake
De-Winterize Your Sprinkler System
The key to a beautiful, green lawn is a well-working sprinkler system. After winter ends, you will need to turn on the water to your main line and get it flowing to your sprinkler system again. And be sure to check your outdoor faucets for winter damage. Need help getting your sprinklers up and running? Has winter caused damage to your system? We can help! Sprinkler Master Salt Lake City 385-226-5764 and ask for our Spring Start-Up Special, only available until May 1st.
Fertilize your lawn
Fertilizing your lawn in the spring will allow your lawn to get healthy faster, and stay that way throughout the summer months. If you need some help fertilizing your yard, give these guys a call! They'll help you out.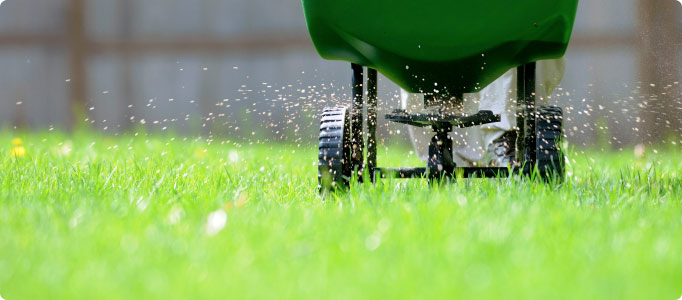 Need sprinkler help? Give us a call, or check out our services at:
https://www.facebook.com/Sprinkler-Master-Repair-Salt-Lake-City-UT-385-226-5764-260501587461042/?fref=ts